Living What We Do
Our Home Garden
For a lot of home gardeners, it is time to select the perfect seeds for their gardens. In some places, it may be too late to start from seed, but you can find plants grown from many of our Seminis® home garden seed varieties at big box retail and local garden centers.
Some great varieties that you can look for include:
Better Boy tomatoes
Flaming Flare brand of variety SV5232HY resno hot peppers
Sunsugar Yellow Cherry tomatoes
For more information on planning and selecting plant varieties for your garden, visit the Seminis-U.S. Blog which outlines some favorite methods and tips for a great garden.
Additionally, as part of the brand commitment to sustainable agriculture, the Seminis Home Garden team is contributing to Earth Day 2017 by planting a community garden outside company headquarters in St. Louis, Missouri. Continuing the success of last year, we're expanding our garden and growing both in size and in the number of varieties that we're planting. "Our annual planting day is a great opportunity to live what we do. Planting a small garden trial on campus allows employees to learn more about the products we sell and participate in raising delicious vegetables from seed. The garden is a great source for content, as well, so we can share our own growing experiences with our customers through our newsletter," said Nick Pucci, Seminis Home Garden Marketing Manager.
For updates on this garden, follow us on our Instagram page @SeminisHomeGarden and our Seminis Vegetable Seeds Facebook page
Varieties Planted
Below is a list of varieties we've planted:
Amanda lettuce
Big Beef tomato
Bossa Nova brand of variety PS13067051 squash*
Chichen Itza habanero pepper
Emerald Fire brand of variety SV7017HJ jalapeño pepper*
Eureka pickling cucumber
Fairy Tale Eggplant*
Flaming Jade brand of variety SV5633HT serrano pepper*
Green Beret brand of variety SV2157VB spinach
Husky Cherry red tomato
Patio tomato
Rio De Oro hot pepper
Sunsugar tomato
Sweet Sunset brand of variety SV3782PP banana pepper*
Tricked You brand of variety SV8066HJ jalapeño pepper
An asterisk denotes an All-American Selection (AAS) winner. AAS is an independent, non-profit organization that tests new varieties then introduces only the best garden performers as AAS Winners. We are extremely proud to have a large selection of AAS winners in our home garden portfolio. To find out more information about this organization and how winners are selected, please click here.
Earth Day 2017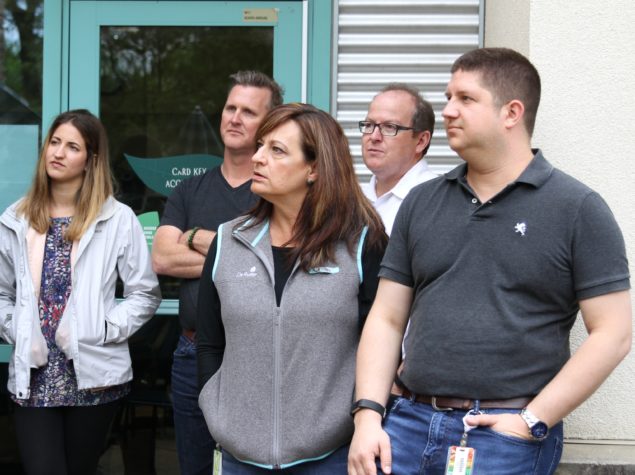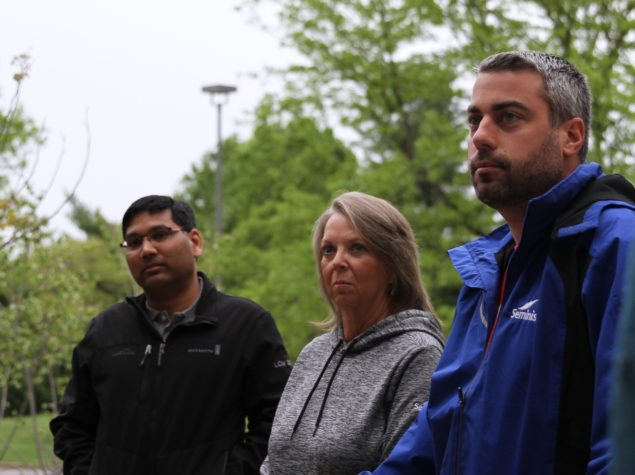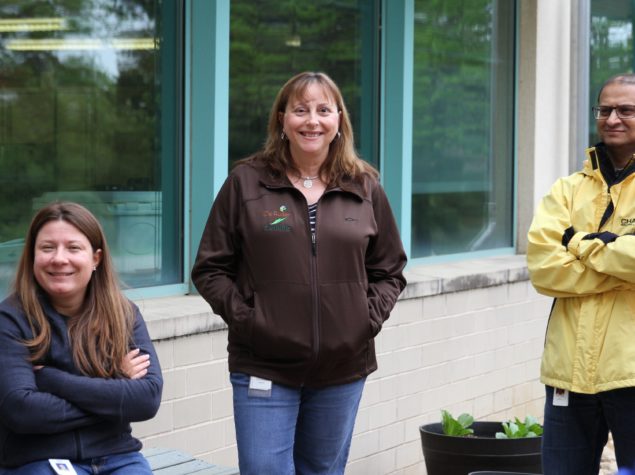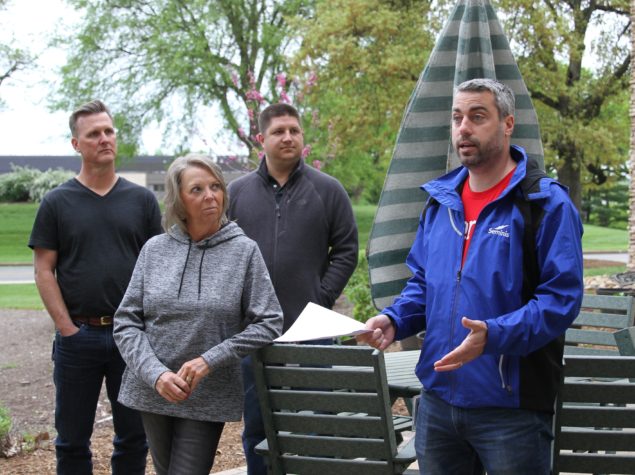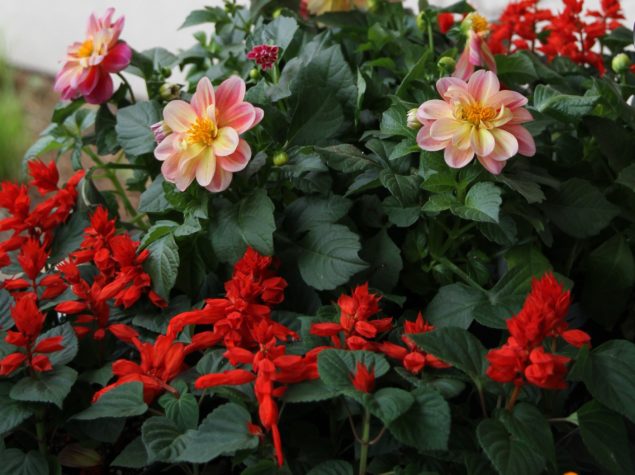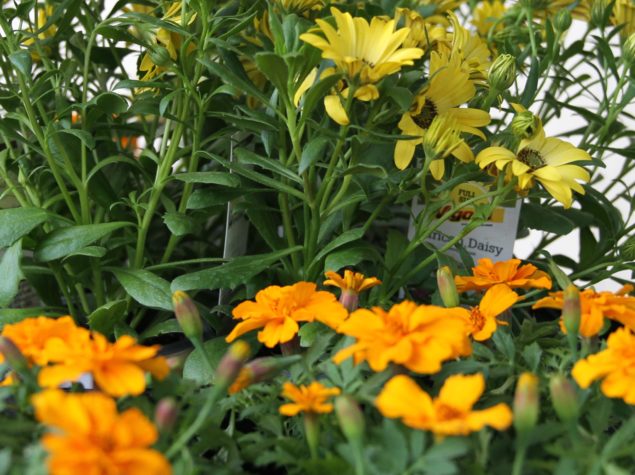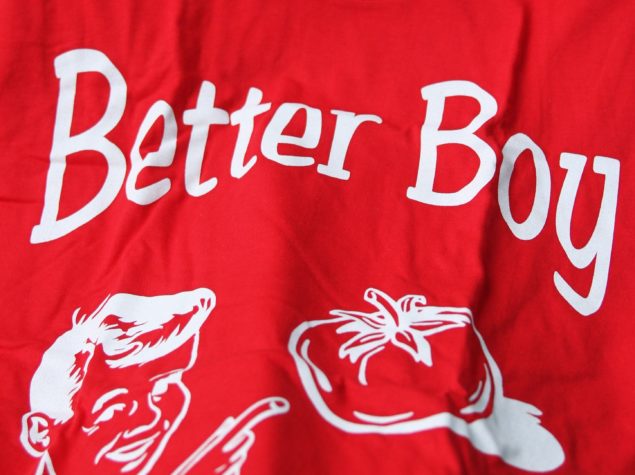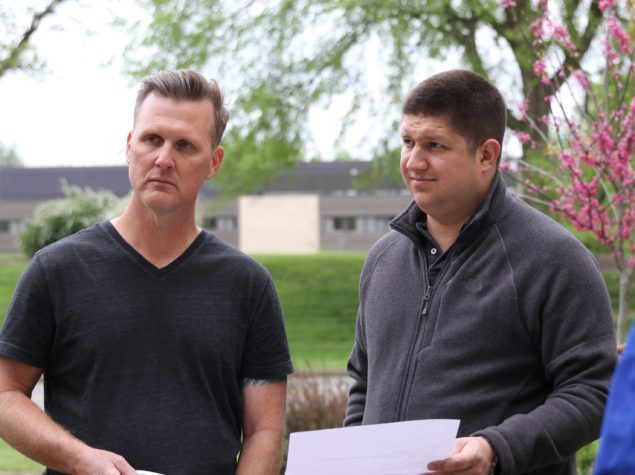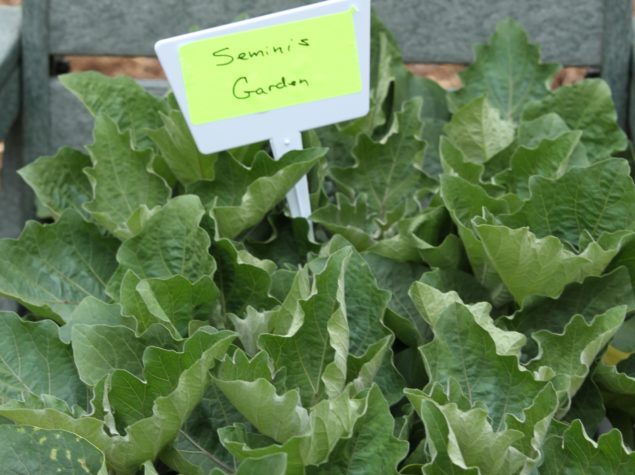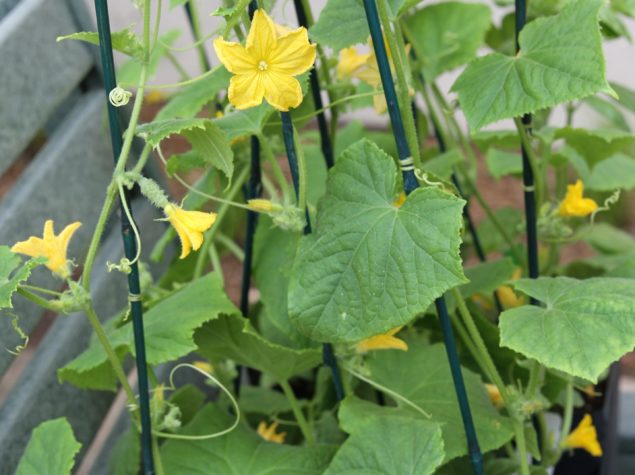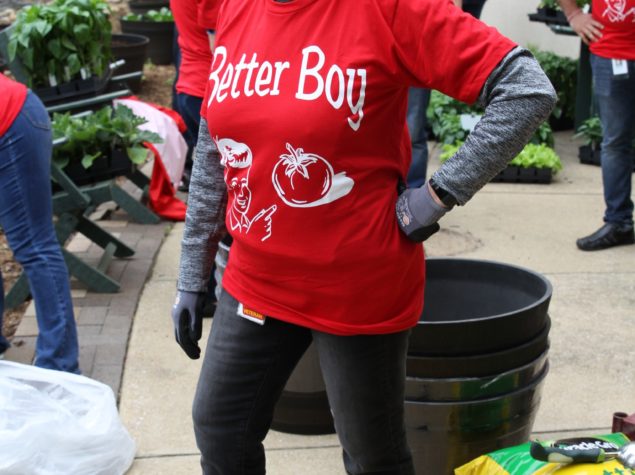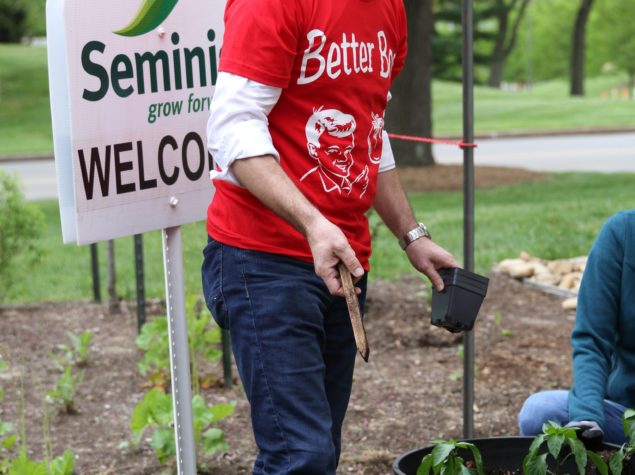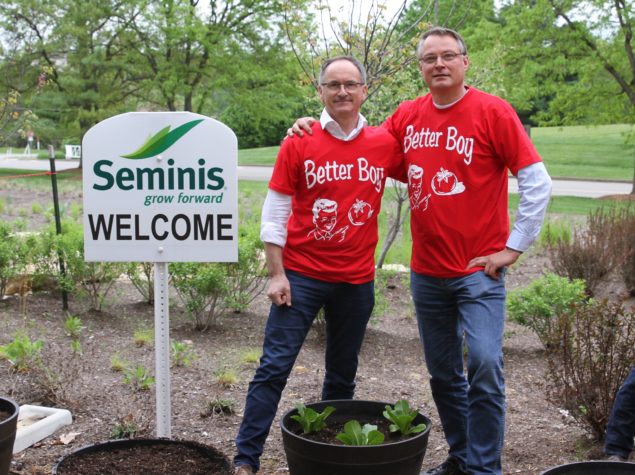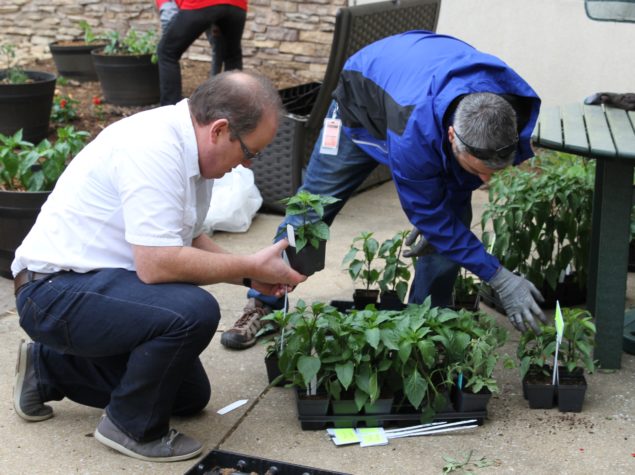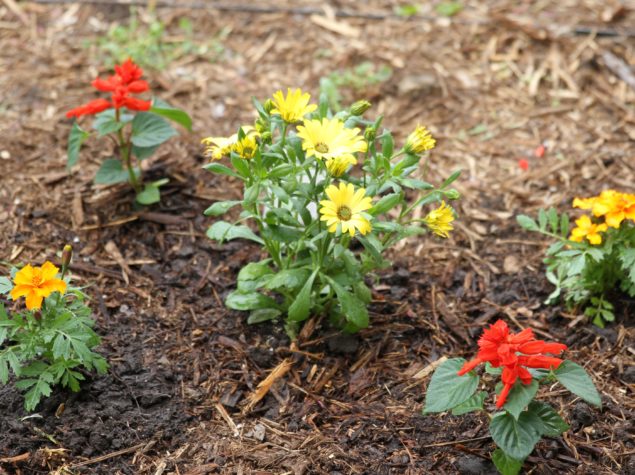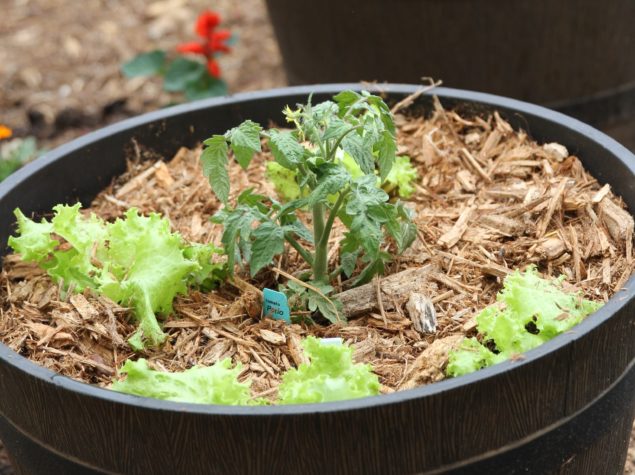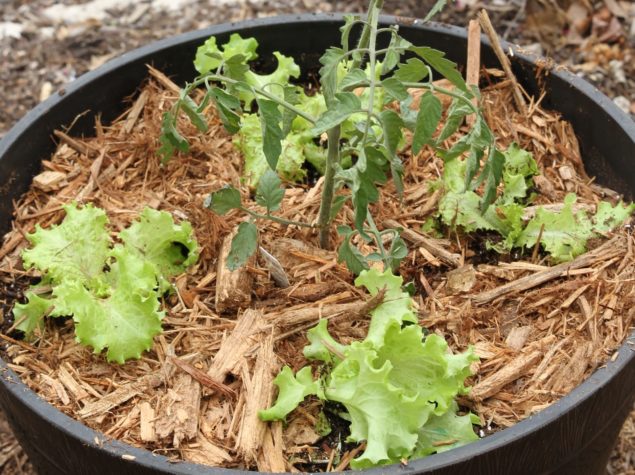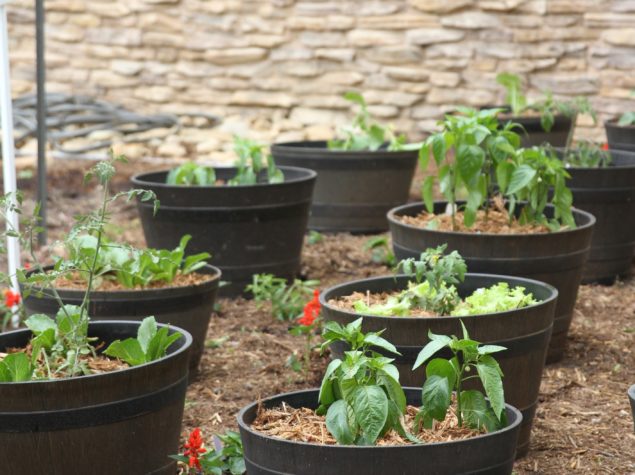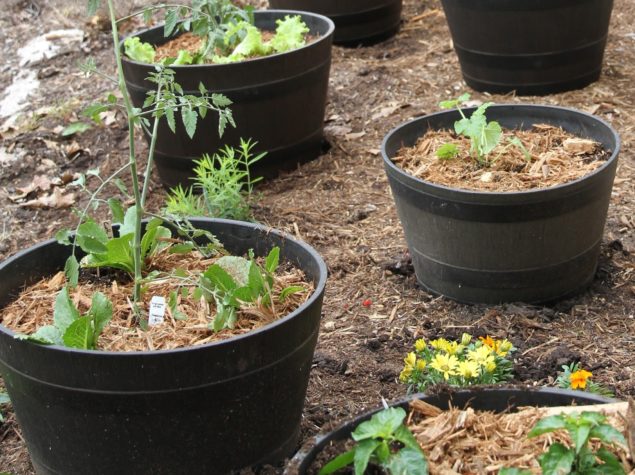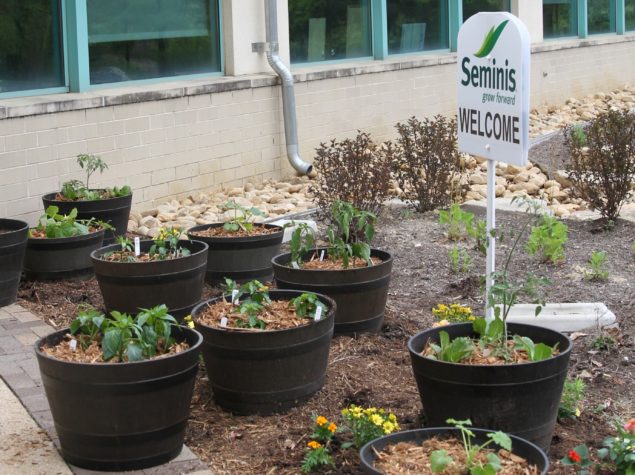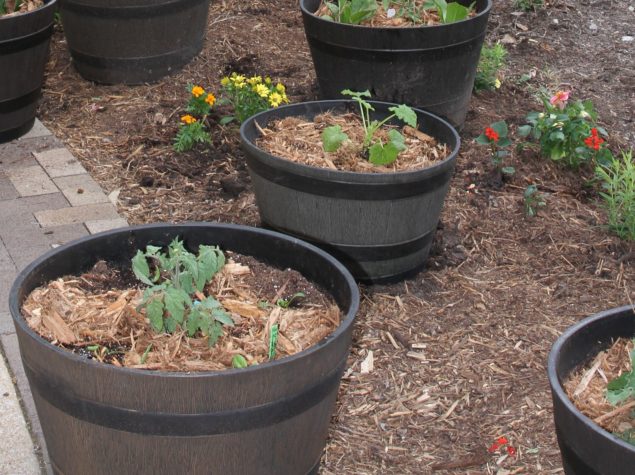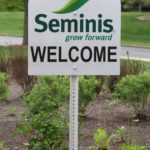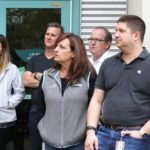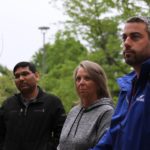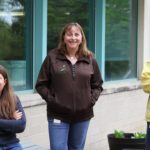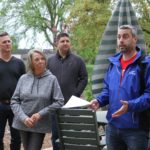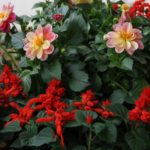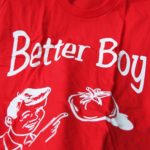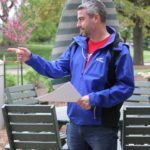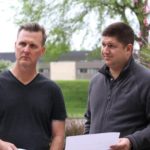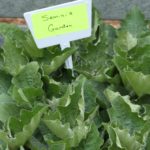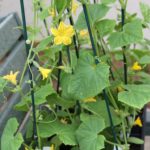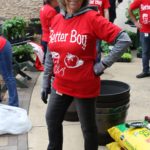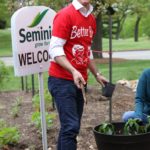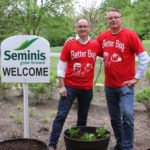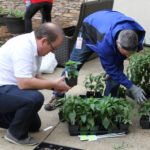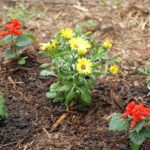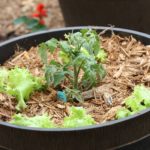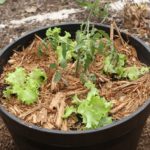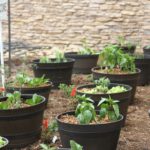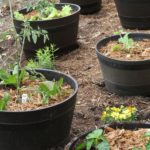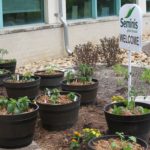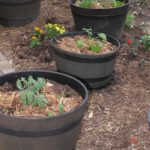 Recipes
Pineapple Cilantro Flaming Jade Brand Cooler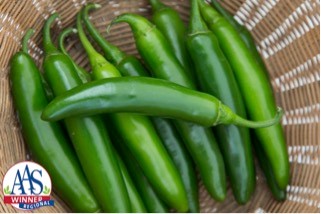 Ingredients:
2 small Flaming Jade brand peppers
1 tablespoon fresh cilantro
½ small lime (juiced)
5 ounces quality pineapple juice
agave nectar to taste (optional)
Instructions:
In a cocktail shaker or glass, muddle the cilantro, lime juice and slices of Flaming Jade brand peppers. Fill the shaker with ice and pour in pineapple juice and a light drizzle of agave nectar (optional). Shake well and strain the mixture over ice in a cocktail glass. Garnish minimally with a lime round or add a slice of pineapple and sprig of cilantro on a cocktail pick for a fancier presentation.
Pepper Pickling Recipe
Makes 4 pints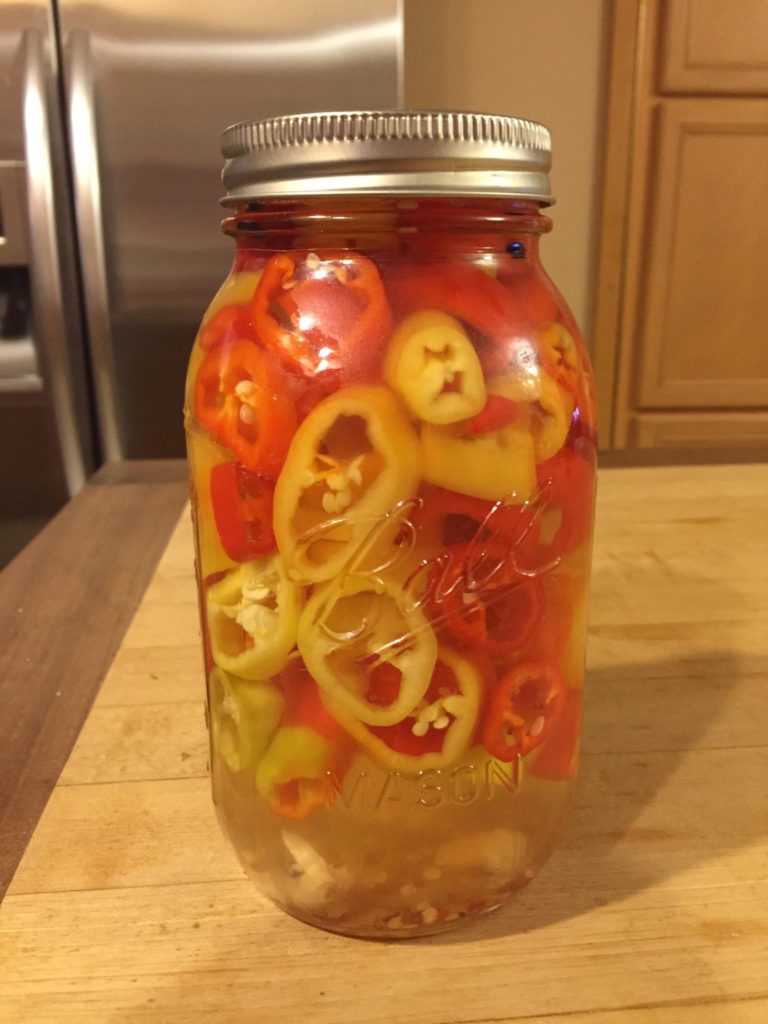 Ingredients:
10-12 Sweet Sunset peppers (or Hot Sunset, if you like a little kick!)
2 cups white vinegar
2 cups water
1 tablespoon salt
2 teaspoons sugar
2 garlic cloves per jar
Peppercorns
Red pepper flakes
Directions:
Add all ingredients, except the peppers, into a large pot and boil the mixture.
Slice the peppers into thin rings. Fill the jars with the pepper slices.
Pour the hot mixture into the jars to completely cover the pepper slices and seal the jars.
Refrigerate for 2 days for quick pickled peppers, then enjoy!
Follow normal canning processes for longer pickled pepper storage.