William McCarthy, Ph.D.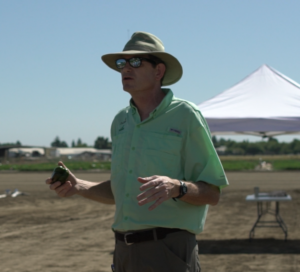 Sweet Pepper Breeder
Experience: 22 Years
Committed to developing leading commercial sweet pepper varieties, Bill McCarthy Head of Americas Pepper Breeding for Seminis has bred and studied the crop for over two decades and has bred more than 30 commercial hybrids that have been released into the market.
His work as a senior plant breeder – and expertise in the specialty international sweet pepper market and in the blocky green and colored bell market in Eastern US – has led him into many noteworthy achievements, chief among them the launch of the first-ever commercial bell pepper variety with X10R® technology1 and the innovative sweet baby bell varieties marketed to consumers under the BellaFina® brand.
"We are doing everything we can from a plant breeding standpoint and when you combine that with other technologies, you come up with a really amazing combination."
View Our Sweet Pepper Portfolio ›
[1] X10R® technology provides intermediate resistance to bacterial leaf spot races 0-10.