Franco Asoro, Ph. D.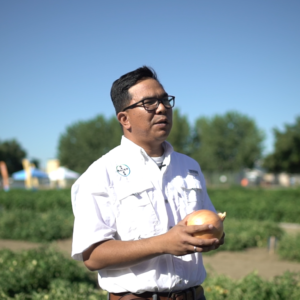 Onion Breeder
Experience: 10 years total experience in breeding crops
Embarked on a breeding journey that has taken him and his varieties all over the globe, Franco Asoro is one of the world's foremost experts working today and developing hybrid midday onions that adapt to global conditions. He is also responsible for the development of bunching onions meant for the British and Mexican markets.
His emphasis as a breeder has always focused on creating high quality onions that yield highly, resist diseases, have increased storage capability, and are easy to harvest mechanically. Partnering with talented multidisciplinary teams, Franco Asoro works tirelessly to achieve the goals he set out for and surpass them.
"Plant breeding is always a team effort. I work with a lot of people here and globally; they contribute a lot to how a variety is being developed."