The Benchmark for Better Peppers
Now, we are the first to deliver high-quality peppers that harness the full potential of X10R® technology. Discovered through traditional plant breeding efforts, X10R was developed through screening thousands of parental lines and hybrids. This breeding innovation will serve as the industry-leading disease resistance package from Seminis peppers, offering our growers the best comprehensive defense against all races of Bacterial leaf spot (XR).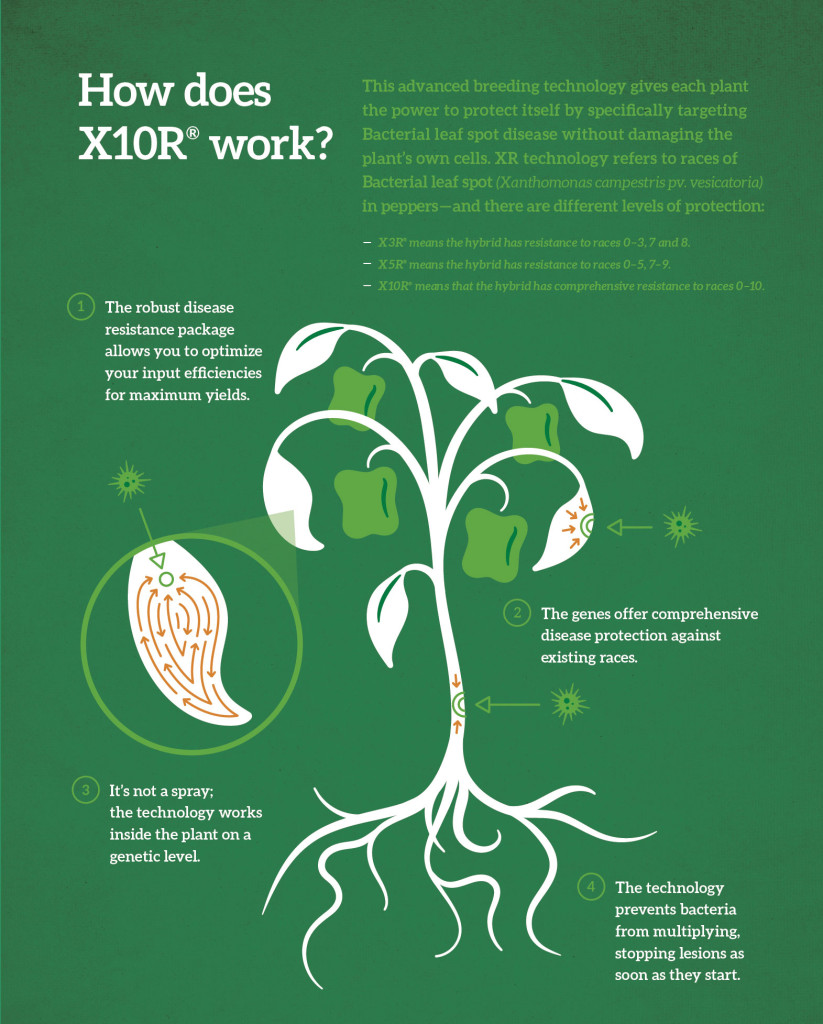 Each of our peppers embodies the Seminis promise, marrying over 150 years of partnership with innovations that bring our growers the tools they need to succeed.