Sarah Braun, Ph.D.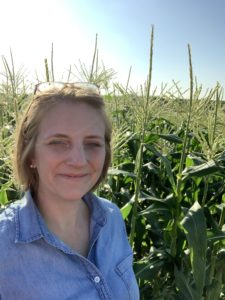 North America Processing Sweet Corn Breeder
Seminis is happy to introduce our new Processing Sweet Corn Breeder, Sarah Braun!
Sarah's interest in agriculture stems from growing up near the processing plants in Wausau, Wisconsin. She saw firsthand the positive impact agriculture and plant breeding can have on local communities. In college, Sarah was further inspired to pursue a career in agriculture when she studied the work of plant geneticist Nikolai Vavilov and his dedication to biodiversity. She graduated from the University of Wisconsin Madison with a PhD degree, majoring in Plant Breeding and Plant Genetics, with a minor in Plant Pathology.
Today, Sarah uses plant breeding principles to solve genetic issues affecting sweet corn to exceed expectations for growers and consumers alike.
"The most exciting part of my role is knowing the positive impact it can have on customers. I get to apply plant breeding to drive decisions and improve products."
Sarah is based in the DeForest, WI office. Outside of work she enjoys spending time with her husband and three kids and riding all kinds of bicycles. We are excited to have her join our team!