Woodland Field Days Recap
The event kicked off with a tour of our pipeline in the garden. The scale of Home Garden varieties displayed in the ground, and in pots, hasn't been seen for quite some time. Over 80 commercial and precommercial varieties of tomato, hot pepper, sweet pepper, cucumber, eggplant, watermelon, melon, squash, sweet corn, bean, and onion were planted onsite in one location, all conveniently situated right next to our AAS trial garden as well!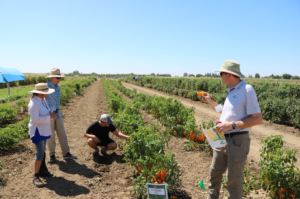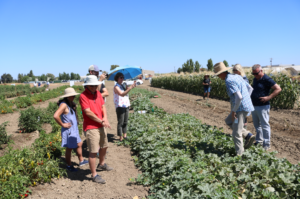 A total of six breeders walked guests through our varieties, harvested and served samples, and answered burning questions like, "How do you know the best time to pick a watermelon?" or "Are red onions more pungent than yellow onions?"
A lunch incorporating freshly harvested Seminis vegetables was served, which included things like:
Pesto BLTs with Purple Boy tomatoes, hardwood smoked bacon, butter lettuce, pesto aioli on toasted sourdough.
Grilled Veggie Paninis with Night Shadow eggplant, Sunny Delight patty pan squash, Gold Rush zucchini, smoked mozzarella, lemon-herb oil, Green Goddess Dressing on Rosemary Focaccia.
"Seminis Salad" with Just Sweet peppers, Roulette low-heat habaneros and Sunsugar cherry tomatoes.
Caprese Salad with Lemon Boy, Big Beef and Better Boy tomatoes with fresh basil and olive oil.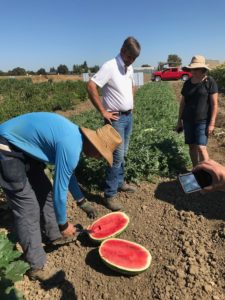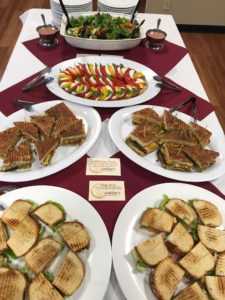 After lunch we were treated to an overview of the University of California Master Gardener Program by their Director, Missy Gable, and all the great things that they are doing to promote gardening and assist communities in California.
Following the presentation, we had a tomato sensory demo with new and classic tomato varieties, all while using our newly developed tomato sensory wheel, which allows the mind to pinpoint and accurately describe what the eyes and mouth are sensing when tasting tomatoes.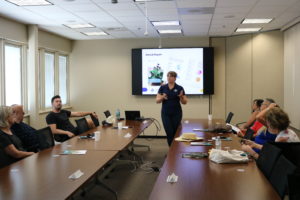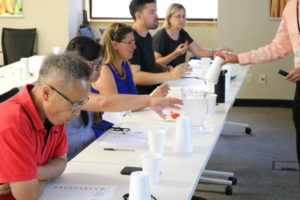 We can't wait for next year's Seminis Home Garden Field Days and we hope to see you there!